PRODUCT DISPLAY
Aqualyx Fat Dissolving Injections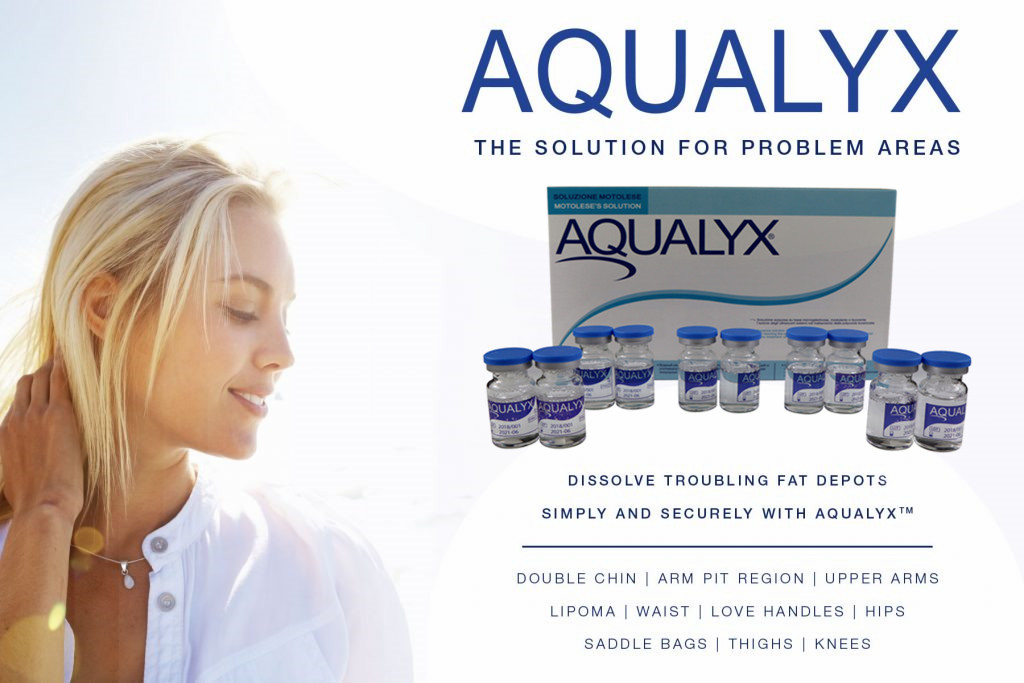 What is Aqualyx fat Dissolving

Aqualyx fat dissolving is an injectable treatment meant to target and melt away stubborn pockets of fat on the body. How its works is that Aqualyx is a compound solution from the deoxycholate family that has been physically modified and, by creating a slow release sugar-based system, the biological half-life is reduced which results in minimal side effects.

The Treatment
Aqualyx fat dissolving treatment may need to be repeated between two and eight times depending on the number of small pockets of fat tissue to be reduced.
If another treatments is required this is repeated every four weeks.
After each treatment patients can expect some swelling, bruising redness and skin irritation and tenderness in the area treated, which will subside after four to six days. Swelling occurs in the chin area Contraindications to Aqualyx Fat Dissolving Treatment:
pregnancy and lactation, liposdystrophy, pathological conditions and for those under 18 years or over 60 years.

How Quickly will I see results?
Aqualyx fat dissolving offers a reduction in fat deposits which can usually be seen after just one treatment, however between three and eight sessions are required to see the optimal effect. The speed at which results are seen will vary depending on the stability of the cell membranes; younger patients are more likely to results after a longer period. Results may vary from patient to patient and case by age.
Specification